Arc - Twilight Of The Spirits
Ar Tonelico - Melody Of Elemia
Ar tonelico 2 - Melody Of Metafalica
Atelier Iris - Eternal Mana
Atelier Iris 2 - The Azoth Of Destiny
Atelier Iris 3 - Grand Phantasm
Atelier Lilie Plus - Alchemist of Salburg 3 (JAP)
Atelier Judie - Alchemist of Gramnad (JAP)
Atelier Marie + Elie Alchemist of Salburg 1 + 2 (JAP)
Atelier Violet - Alchemist of Gramnad 2 (JAP)
Baldur´s Gate - Dark Alliance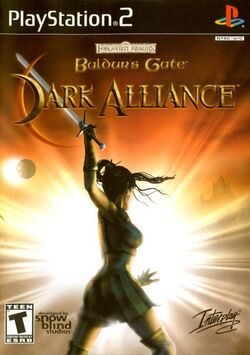 Baldur´s Gate - Dark Alliance 2
Baroque
Berwick Saga (Jap)
Black Matrix 2 (JAP)
Breath Of Fire 5 - Dragon Quarter
Champions Of Norrath
Champions - Return To Arms
Chaos Legion
Chaos Wars
Culdcept
Dark Angel - Vampire Apocalypse
Dark Cloud
Dark Cloud 2
Dawn Of Mana

Demon Stone
Devil Summoner - Raidou Kuzunoha vs. The Soulless Army
Devil Summoner 2 - Raidou Kuzuhoa Vs King Abaddon
Disgaea
Disgaea 2 - Cursed Memories
Digimon World 4
Digimon World Data Squad
Dokapon Kingdom (JPN) (ENG)
Dot//Hack ? Infection
Dot//Hack 2 - Mutation
Dot//Hack 3 Outbreak
Dot//Hack 4 Quarantine
Dot//Hack Gu Vol 1 ? Rebirth
Dot//Hack Gu vol 2 ? Reminisce
Dot//Hack Gu Vol 3 - Redemption
Dragon Quest V (JPN)
Dragon Quest VIII - Journey Of The Cursed King
Drakan: The Ancients' Gates
Drakengard
Drakengard 2
Dual Hearts
Dual Masters
Elvandia Story (Jap)
Ephemeral Fantasia
Eternal Quest
Eternal Ring
Eternal Posion
Evergrace
Falling Stars
Final Fantasy And Dragon Quest In Itadaki Street Special (JPN)
Final Fantasy VII - Dirge Of Cerberus
Final Fantasy X International
Final Fantasy X-2
Final Fantasy X-2 - International - Last Mission (JAP)
Final Fantasy XII
Forever Kingdom
Front Mission 4 (ENG)
Front Mission 5 (Jap) not Patched!
Full Metal Alchemist - And The Broken Angel
Full Metal Alchemist 2 - Curse O f The Cursed Elixir
Full Metal Alchemist 3 - Kami Wo Tsugo Shoujo (Jap)
Galerians - Ash
Gauntlet - Seven Sorrows
Gladius
Graffiti Kingdom
Grandia 2
Grandia 3
Grandia Xtreme
Grim Grimoire
Growlancer 3 - The Dual Darkness
Growlancer - Heritage Of War
Growlancer - Generation
Harvest Moon - It?s A Wonderful Life S.E
Harvest Moon - Save The Homeland
Heroes Of Might And Magic - Quest For The Dragonbone Staff
Innocent Life - A Futuristic Harvest Moon S.E
Inuyasha - The Secret Of The Cursed Mask
Jade Cocoon 2
Juuni Kokuki 2 - Kakukaku Taru Ou Michi Beni Midori no Uka (JAP) (This
is not the correct Cover! this is for the first game NOTICE!!!!"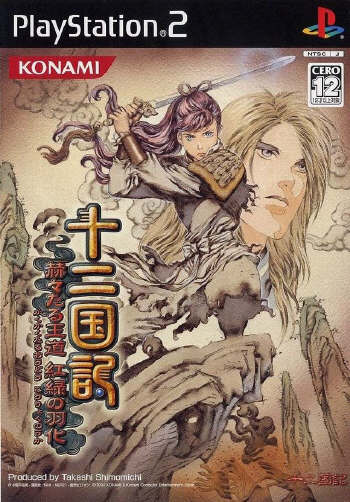 Kamiyo Gakuen Makorouku Kurunugia (JAP)
King´s Field - Ancient City
Kingdom Hearts
Kingdom Hearts - RE: Chains Of Memories ENG
Kingdom Hearts 2
La Pucelle Tactics
Legend Of Legaia 2 - Dual Saga
Lord Of The Rings - The Third Age
Magic Pengel - The Quest For Color
Magna Carta - Tears Of Blood
Makai Kingdom - Chronicles Of The Sacred Tome
Mana Khemia - Alchemist Of Al Revis
Mana Khemia 2 - The Fall Of Mana
Marvel Ultimate Alliance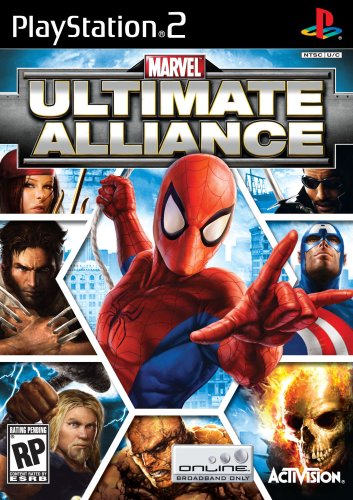 Maximo - Army Of Zin
Maximo - Ghosts To Glory
Megaman X - command Mission
Monster Hunter
Monster Hunter 2 (JAP)
Monster Rancher 3
Monster Rancher 4
Monster Rancher Evo
Ms Saga - New Dawn
Musashi Samurai Legends
NamcoXCapcom (ENG) + JAP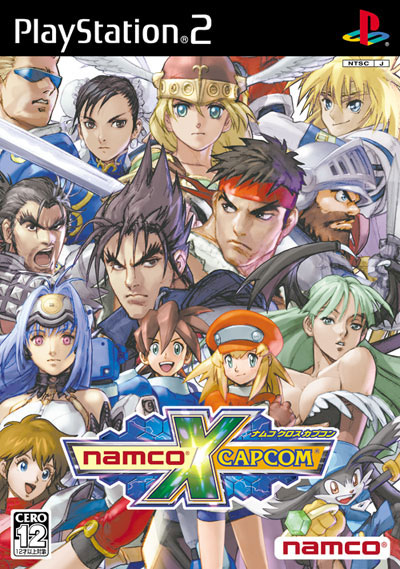 Next - Generation Of Chaos (JAP)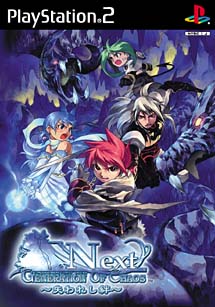 Okami
One Piece - Grand Adventure
Orphen - Scion Of Sorcery
Persona 3
Persona 3 FES
Persona 4
Phantasy Star Universe
Phantasy Star Universe - Ambition Of The Iluminus
Phantom Brave
Radiata Stories
Rhapsodia
Romancing SaGa
RPG Maker 2
RPG Maker 3
Shadow Hearts
Shadow Hearts 2
Shadow Hearts 3 - In The New World
Shaman King - Power Of Spirits
Shin Megami Tensei - Digital Devil Saga
Shin Megami Tensei - Digital Devil Saga 2
Shin Megami Tensei - Nocturne
Shining Force EXA
Shining Force Neo
Shining Tears
Shining Wind (JAP)
Shinseiki Yuusha Taisen (JAP)
Shepherd's Crossing
Soul Nomad
Star Ocean 3 Undub
Steambot Chronicles
Stella Dues - The Gate To Eternity
Suikoden Tactics
Suikoden 3
Suikoden 4
Suikoden 5
Summon Night EX-Thesis - Yoake no Tsubasa (JAP)
Summon Night 3 (JAP)
Summon Night 4 (JAP)
Summoner
Summoner 2
Tales Of Destiny - Directors Cut (JPN)
Tales Of Destiny 2 (JPN)
Tales Of Fandom 2 (JPN)
Tales Of Legendia
Tales Of Rebirth (JPN)
Tales Of The Abyss
Tenshi no Present 3 - Marle Oukoku Monogatari (JAP) (this is actually
the third game for Rhapsody A Musical Adventure!)
The Magician´s Academy (JPN)
The Rhapsody of Zephyr
The Sword Of Etheria
Transformers - Tataki
Trapt
Unlimited Saga